Recent News
Started Post-doctoral Research Associate 👨🏻‍⚕️
20210301
BK21 PDRA, Department of Industrial Design, KAIST
Passed Doctoral Defense 🙆🏻‍♂️
20201202
Ph.D., Department of Industrial Design, KAIST
[Go to Dissertation Page]
Awarded Best Article of the Year 🏆20201114
Archives of Design Research
[Go to Related Publication Page]
SoundWear Introduced to Media 📺
20200729
Electronics360
[URL]
, ScienceDaily
[URL]
, 연합뉴스
[URL]
, 세계일보
[URL]
, etc.
Welcome!
I am Jiwoo Hong, designer and researcher in interaction design and UI/UX.
I am a postdoctoral research associate in the Department of Industrial Design
[URL]
at Korea Advanced Institue of Science and Technology (KAIST)
[URL]
, South Korea, with funding from the BK21 research unit
[URL]
.
My research interest in Human-Computer Interaction (HCI) lies in designing new media technology for enjoyable experiences of our daily lives, particularly during the immersion and engagement into play and game applications. Regarding my Ph.D. thesis, I have designed and investigated a series of interactive systems using digital augmentation technology to enrich children's imaginative play experiences. Such research experience led me to develop research specialties in designing technology to motivate playful behaviors, understanding the needs of special user groups, developing an interface to mediate digital and real worlds, and conducting quantitative & qualitative user research.
During the postdoc period, I aim to mature my research specialties while discussing and collaborating with scholars in relevant research domains (To collaborate:
jwhong10@kaist.ac.kr
). Also, I am very interested in using design knowledge for future education and now developing my competency as an educator, while teaching classes at the Department of Industrial Design at KAIST
[URL]
and the Department of Art & Webtoon at Pai Chai University
[URL]
.
SoundWear
Research
ACM DIS 2020
PhenoGrowth UI/UX

Practice
2020 for KIST
Voice+Tactile
Research
ACM CHI 2020
IVI Methodology
Practice
2020 for Hyundai Motors
ImagiTable
Research
Digital Creativity 2019
DexController
Research
ACM VRST 2019
Seamless TV
Practice
2018 for Samsung Electronics
Conveyor World

Research
ACM CHI 2017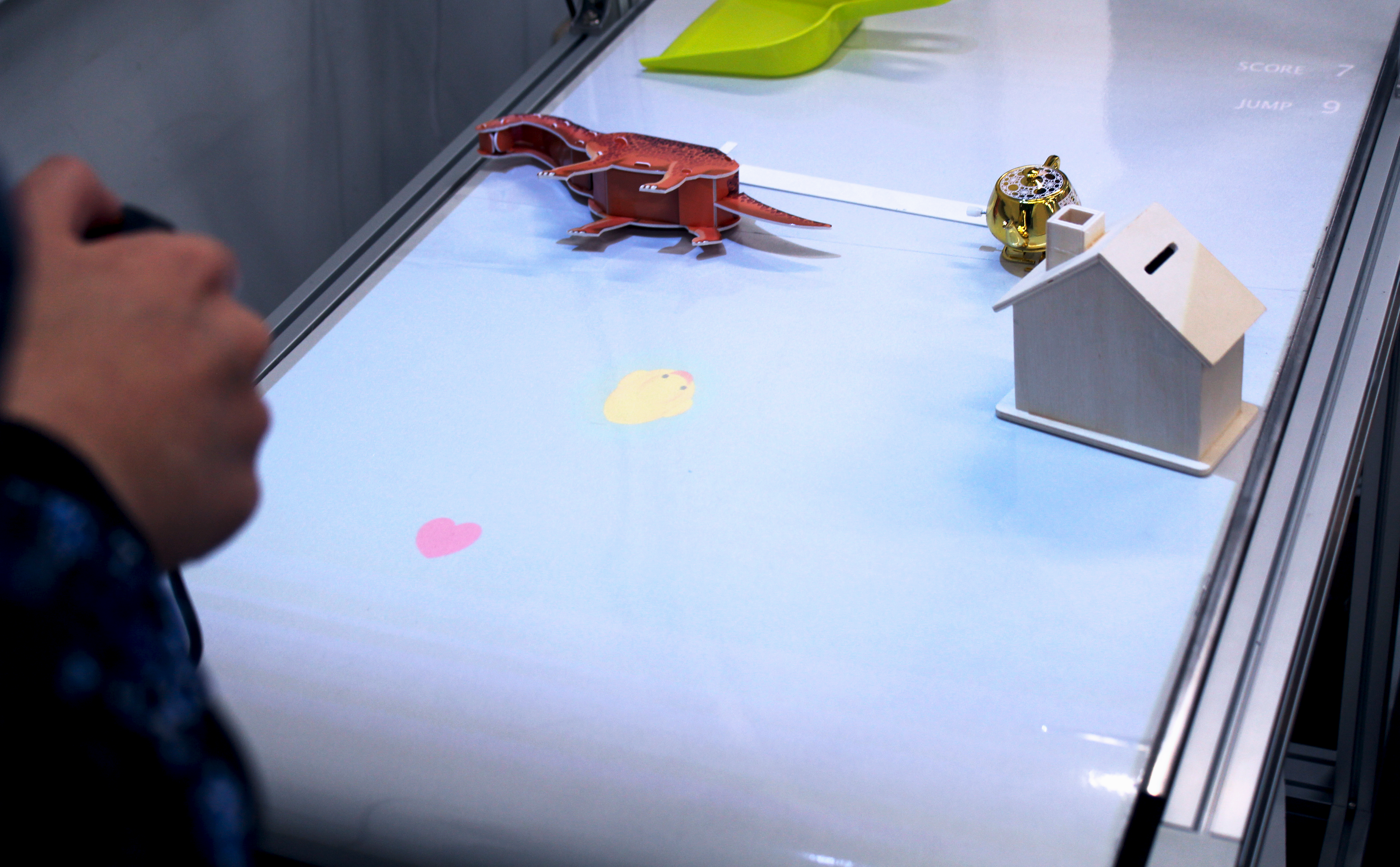 Address

Department of Industrial Design (N25) #401
KAIST, 291 Daehak-ro, Yuseong-gu, Daejeon 34141, Republic of Korea

Phone

+82)42-350-4559
+82)10-6710-4121

Email

jwhong10@kaist.ac.kr
jwhong10@gmail.com